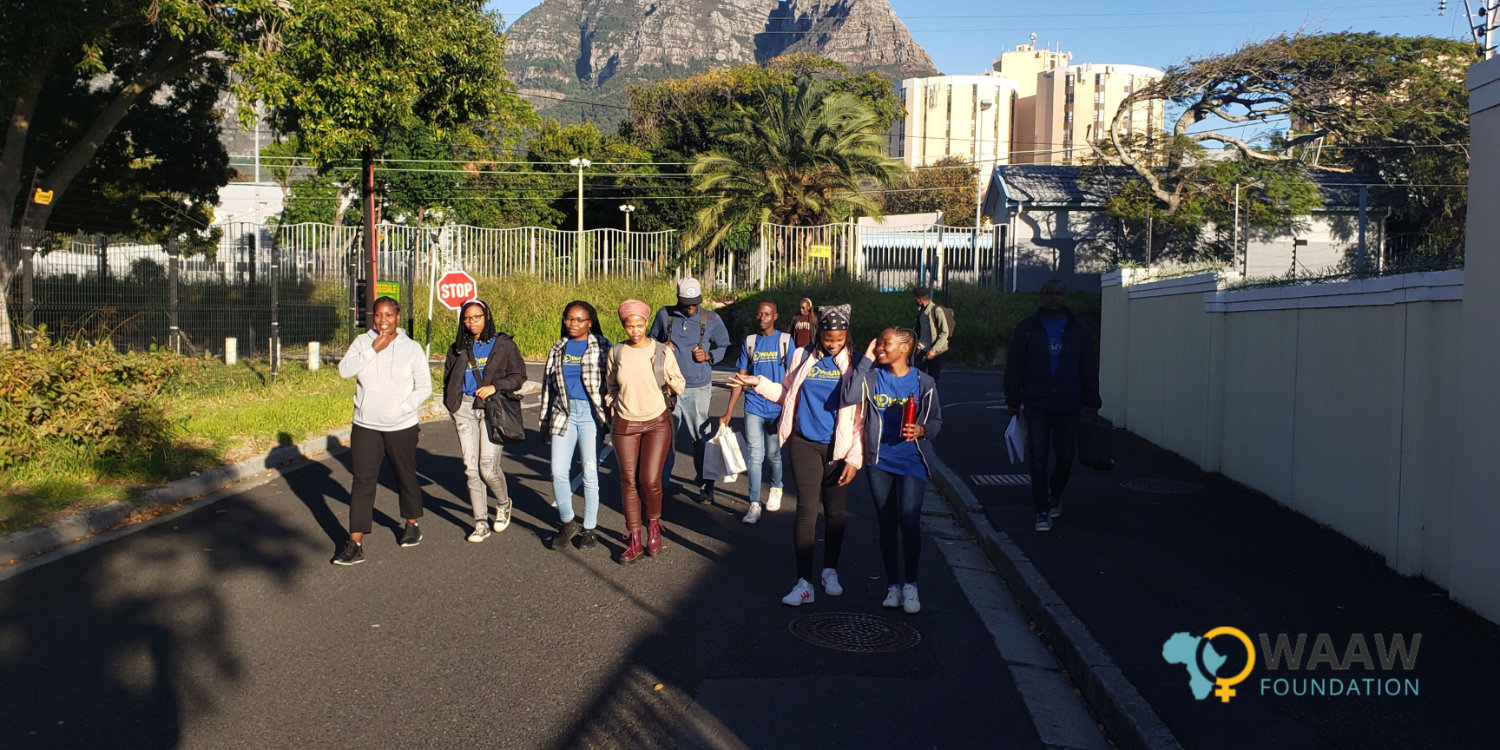 September 11, 2023
The Impact of WAAW Foundation on African Young Girls in STEM
WAAW (Working to Advance STEM Education for African Women) Foundation is a U.S.-registered non-profit organization operating in Africa to increase the pipeline of African girls entering Science and Technology, and related fields and ensure they are engaged in technology, innovation, and entrepreneurship to benefit Africa. WAAW Foundation helps African girls especially in marginalized African communities to know about STEM Education and to pursue their academic dreams. They do this by providing educational aids like educational resources, scholarships, and a lot of other impact programs.  
To learn about how you can be a beneficiary or how you can be part of WAAW's programs, then keep on reading.
Access to Quality Education and Educational Resources
Access to quality education and resources is one of the major challenges faced by young girls, particularly in Africa, when pursuing careers in STEM. Many developing African countries still struggle with providing adequate learning facilities and programs, which ultimately prevents these girls from receiving the appropriate education. WAAW Foundation recognizes this challenge and has taken significant steps to address it:
Scholarships
WAAW Foundation provides annual undergraduate scholarships aimed at empowering young African women to pursue their dreams in STEM  and STEM-related fields. These scholarships greatly facilitate their education and let them get closer to achieving their dreams. Are you a passionate and dedicated young woman looking to pursue a career in STEM (Science, Technology, Engineering, and Mathematics)? Apply for WAAW Foundation 2023/2024 undergraduate scholarship here.
STEM Summits and Camps
WAAW Foundation also annually organizes STEM summits and camps in different African countries. These summits often feature a diverse range of workshops and educational sessions covering various STEM topics. During these camps, attendees experience hands-on learning and are taught interesting STEM activities. These activities may include coding workshops, robotics demonstrations, science experiments, and more.
Recommended Posts:
STEM Teacher Training Workshops
Confidence and Imposter Syndrome for Women in STEM
Inspiring STEM Education: A Journey with WAAW Foundation
Mentorships and Professional Development
For young girls in STEM, having access to mentors and role models can be really transformative to both their personal and professional success. WAAW Foundation recognizes the value of mentorship and is committed to providing support for these aspiring young women.
Mentorship Programs
WAAW Foundation offers mentorship assistance to African young girls who are studying in higher institutions. These mentorships connect young girls to experienced professionals and industry leaders in STEM fields. This not only provides guidance but also instills confidence and motivation in young African girls putting them forward on the path to career success.
Skills Development and Capacity Building
Beyond academic education, practical skills, and hands-on experience are essential for success in STEM. WAAW Foundation's programs are majorly geared towards letting young African students acquire and develop the skills needed to succeed and be job-ready. The WAAW Foundation addresses this need also through the following:
Fellows Meetup Series
As a way to enhance skills and foster capacity building, WAAW Foundation organizes monthly virtual meetups for WAAW college fellows where keynote speakers addresses viable topics necessary for skill development. This serves as a platform for them to ask questions, learn and improve on what they already know.
Internship Opportunities 
WAAW also provides internship opportunities for their college fellows and volunteers, especially girls allowing them to gain real-world experience, upskill, and build their resumes.
Community and Support System
Through the foundation, WAAW college fellows connect with their peers who share their STEM interests on the fellows community and alumni community (for out-of-college fellows). This fosters friendships, collaboration, sharing of knowledge and experiences, growth, and many more positive developments. The community also provides an avenue for them to meet virtually with industry leaders and experts who share their experiences and knowledge, hence giving them access to succeed and learn.
How can you Support WAAW's Mission?
To become a part of WAAW Foundation's mission, you can either become a volunteer, sign up to be a mentor, or donate and partner with WAAW to sponsor their programs and activities. Learn about the various ways you can join in the mission today here, or you can contact us.
WAAW Foundation's unwavering commitment to empowering young girls in STEM is creating a profound impact on the lives of these aspiring scientists, engineers, and innovators. By providing access to education, mentorship, skills development, and a supportive community, the foundation is breaking down barriers and inspiring the next generation of female STEM leaders.
As we look to the future, we must continue to support organizations like the WAAW Foundation, recognizing that their efforts are not only transforming individual lives but also contributing to a more diverse, equitable, and inclusive world. Through their work, we can envision a world where every young girl has the opportunity to pursue her dreams in STEM and contribute to the advancement of society as a whole. WAAW Foundation is not just empowering girls; it's changing the world.
Recieve updates from the WAAW Foundation on our programs and initiatives, Sign up for our newsletter