Adopt a School Program is an initiative of WAAW Foundation aimed at improving Science Technology Engineering and Mathematics (STEM) education across Nigeria. This program is intended for individuals, corporate, and community organizations interested in building relationships with public (government) schools by adopting and equipping a school(s) to support students' success for a minimum of one academic year. The drive involves equipping public schools with STEM lab, STEM Kits, sponsoring a College-Chapter with STEM kits, or equipping school teachers with relevant teaching skills through a professional teacher's training. The project also involves identifying and adopting public (science) schools nationwide, thereby creating model institutions of learning for students especially in low-income communities. Individuals, Corporate, and Community Organizations are welcomed to apply to nominate and donate for a school to be equipped.
Join us today to reach out to more students in low-income communities by supporting any of the initiatives with your donation
Equip A Teacher With A Laptop
With your donation of $750, a public school teacher in Africa will be equipped with a laptop. Teachers having access to laptops makes it easier for them to engage students in substantive, facilitate e-learning, and collaboration among teachers. This will also enable teachers engage students in inquiry-oriented and project-based learning.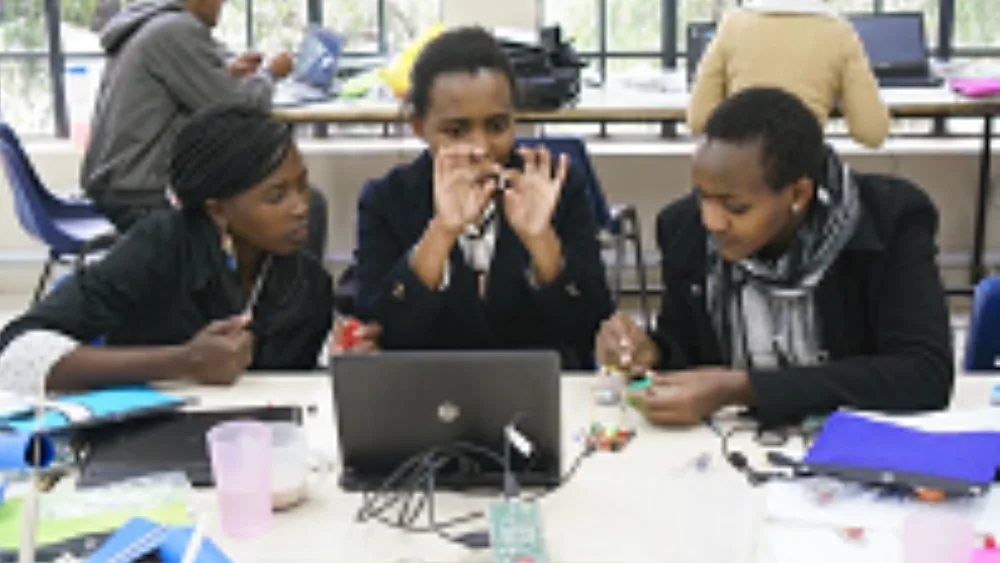 Equip A School With A STEM Lab
With your donation of $1750, a Public school in Africa will be fully equip with different STEM Kits, students in these schools will have opportunity to develop the skills they need from technical skills, critical thinking, problem-solving, creativity, communication and collaboration. Students will have access to practice hands on with the available STEM kits. The STEM Lab will be equipped with different STEM kits carefully selected to improve students skills in Robotics, Programming, Arduino kits, Laptops, 3-D printer, and basic STEM kits for project based learning.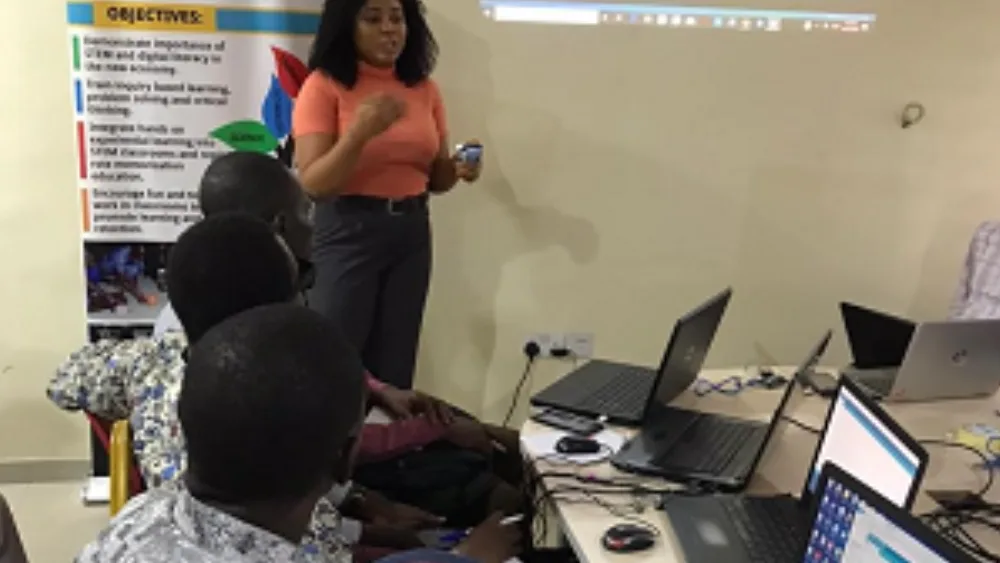 Sponsor A Teacher For Training
With your $100 donation (cost of training one teacher), WAAW Foundation will recruit and train public secondary school teachers by conducting professional development and Teacher training workshops in Abuja, Lagos and Delta state Nigeria. Our core objective is to improve Teachers pedagogy skills, creative and problem-solving skills and integrative STEM and ICT teaching methods through their engagement in STEM hands-on activities, lectures, tutorials, experiments and field activities, as an avenue to engage teachers and enhance their competence in STEM education.
Equip A STEM College Chapter With A Backpack Kit
With your $750 donation, a STEM College fellow and Chapter can be trained and equipped with backpack kit. We currently have 42 chapters across 20 African countries, each chapter constitutes 5 – 10 African college students who participate in our College-to-Secondary mentoring program. Each college chapter is led by fellows who are trained and equipped with STEM-in-a-bag kits, to perform 2 – 4 monthly outreach and mentoring programs to neighboring secondary schools. Goal: Give college students avocation for public secondary education and teach role modelling and volunteerism. Mentor and provide role models to secondary students, especially girls to choose STEM careers.