STEM Teacher Training
WAAW Foundation focus on STEM and digital educational solutions such as eLearning courses and blended learning programmes to equip teachers in Africa with many opportunities that will make them digital educators. Teacher training is so important because teachers need to be given regular training opportunities in order to stay at the top of their game. Even the best teachers will begin to lag behind if they don't continue to strive for excellence.
Teachers Training Programme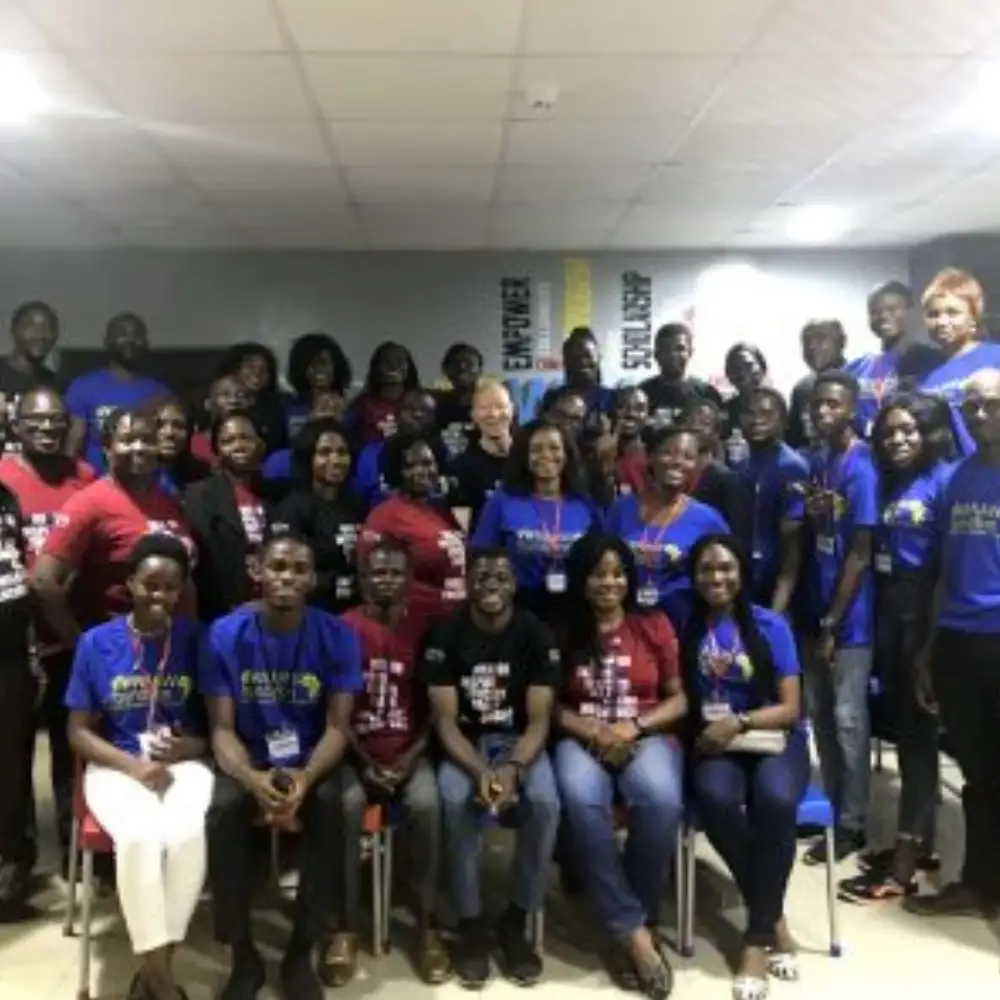 Teachers in Delta, Anambra, Edo, and Ebonyi State should register for Asaba Teacher Training.

Training STEM Teachers is a critical component in ensuring that African youth and especially girls are trained in STEM. We focus on GENDER-SENSITIVE curriculum so teachers can help guide and recruit more girls in STEM and prevent gender bias and stereotypes in their classes. We train STEM Secondary Teachers across Africa. For STEM secondary educators in Africa, we offer our engaging, rigorous teacher professional development model that empowers teachers and their students and transforms the classroom into a collaboration space where STEM content comes to life. We emphasize hands-on learning away from the blackboard, and an Africa-focused integrated curriculum that helps teachers break down the rote memorization methodologies which are prevalent in the African educational system and which stifles creativity. The STEM teacher training workshop is designed to create an opportunity for secondary STEM teachers to explore Science, Technology, Engineering and Math (STEM) as well as Computer Science training through technology-rich demonstrations, classroom presentations, hands-on activities and online connections.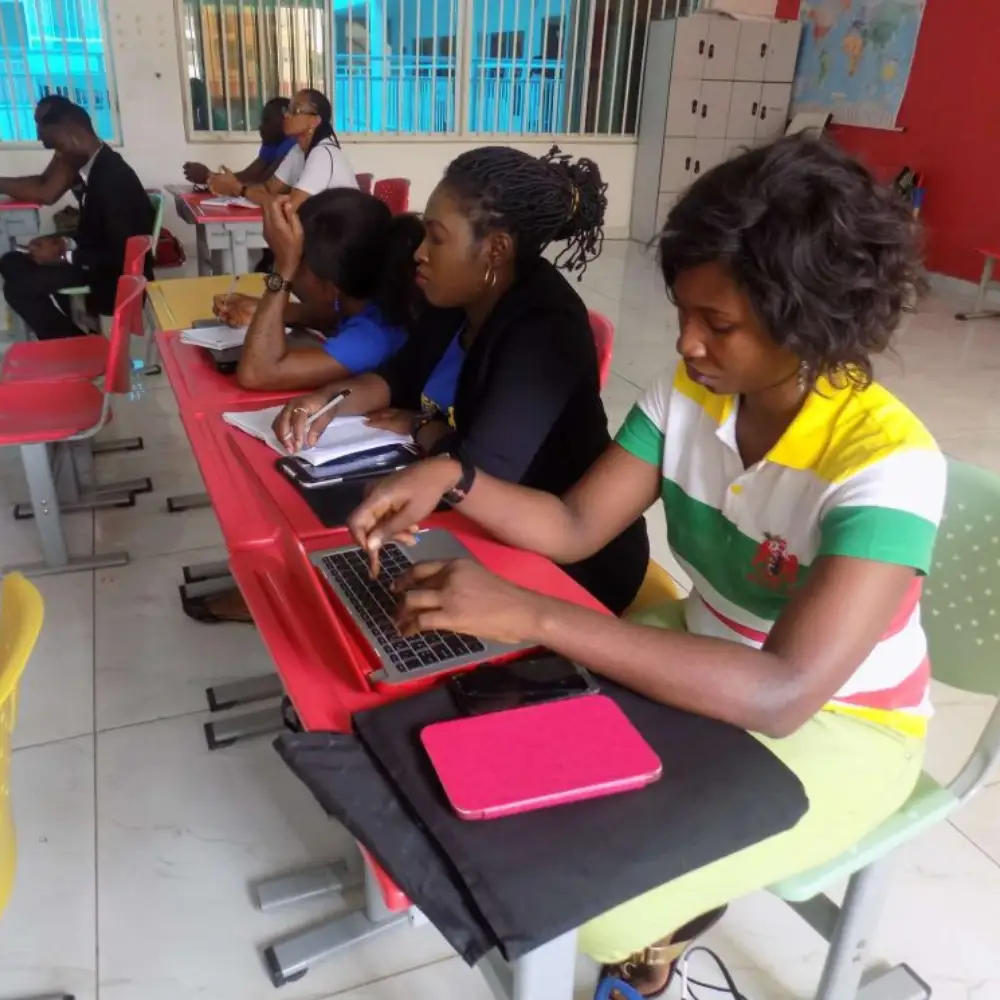 Digital Literacy Teachers Training
The aim of this program is to equip educators with Digital literacy skills that can enable learning both remotely and within the classroom. Introducing them with tech skills that make learning and teaching fun and interactive with digital skills such as Adobe Spark, Google forms, Nearpod, Google classroom, Microsoft word, excel, Paddlet, Quizizz Powerpoint, etc.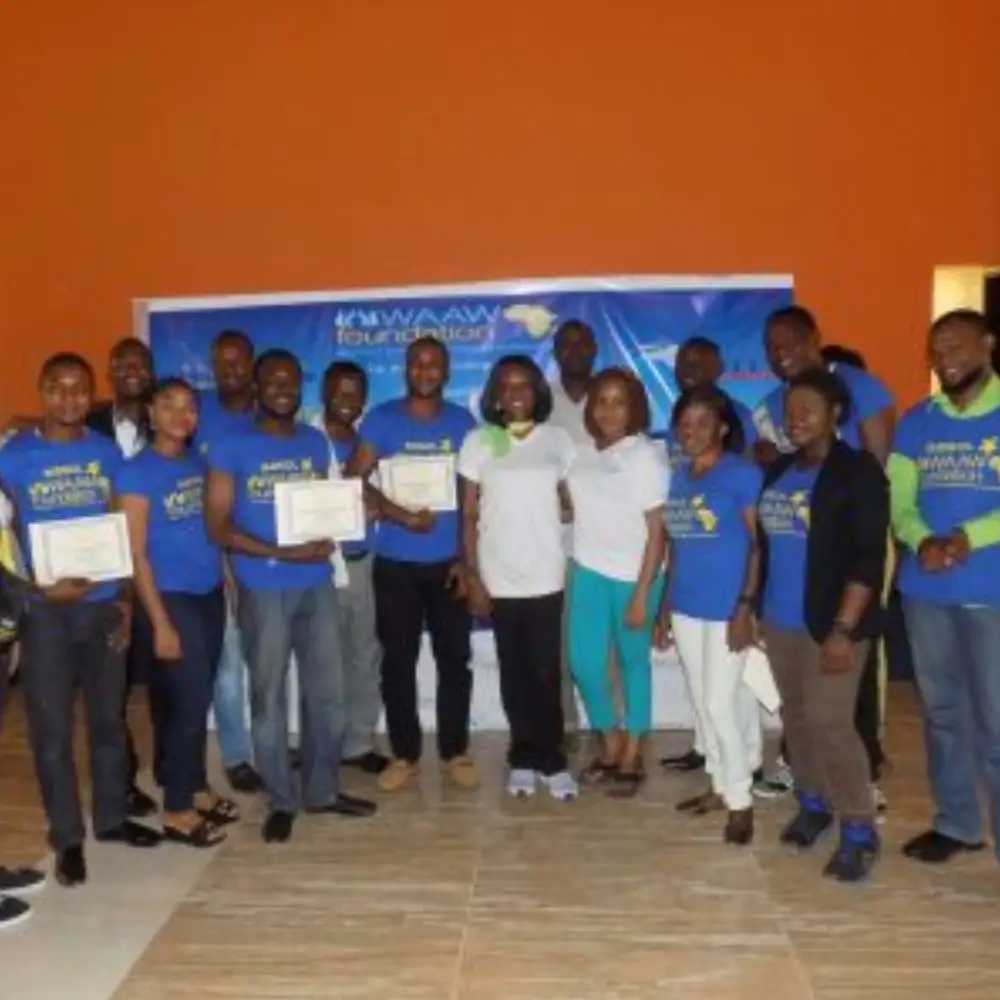 Glocal Classroom/ Level Up Village
Our teacher training program ties in with our Glocal Classroom/ Level Up Village program. Participation in the teacher training workshop, however, does NOT GUARANTEE LUV participation. Participation in this exclusive Glocal Classroom program requires selection as a master teacher and 1 – 2 days of additional training on the LUV curriculum. Our selection criteria ensure that LUV teachers MUST have internet access and show a strong commitment to hosting ongoing stem clubs, and dedication to completing their paired classes as they cannot leave their US/UK partner teachers hanging. Trained teachers who are selected for this program will be guaranteed LUV classes year-round. If selected teachers are unstable, disappoint their partner teachers, or do not complete their classes, they are immediately removed from the LUV program.
Free Teachers Resource
Welcome to our free STEM lesson plans which have been used by our STEM teachers and college-fellows across Africa. They are also free for any teacher or anyone for that matter who wants to use them! The WAAW free resources cover areas in STEM such as hands-on science, Coding, and programming lesson plans. Note that we are constantly updating and adding new lessons. We also encourage teachers and college-fellows to submit lesson plans to support educators. Contact us to let us know of other freely available resources for teaching STEM and Coding especially suited for Africa
Lesson Plans And Resources
Videos To Inspire Young People On the Impact Of Stem And Innovation
Websites To Foster The Curious And Creative
Click on the topic to read and download the lessons.