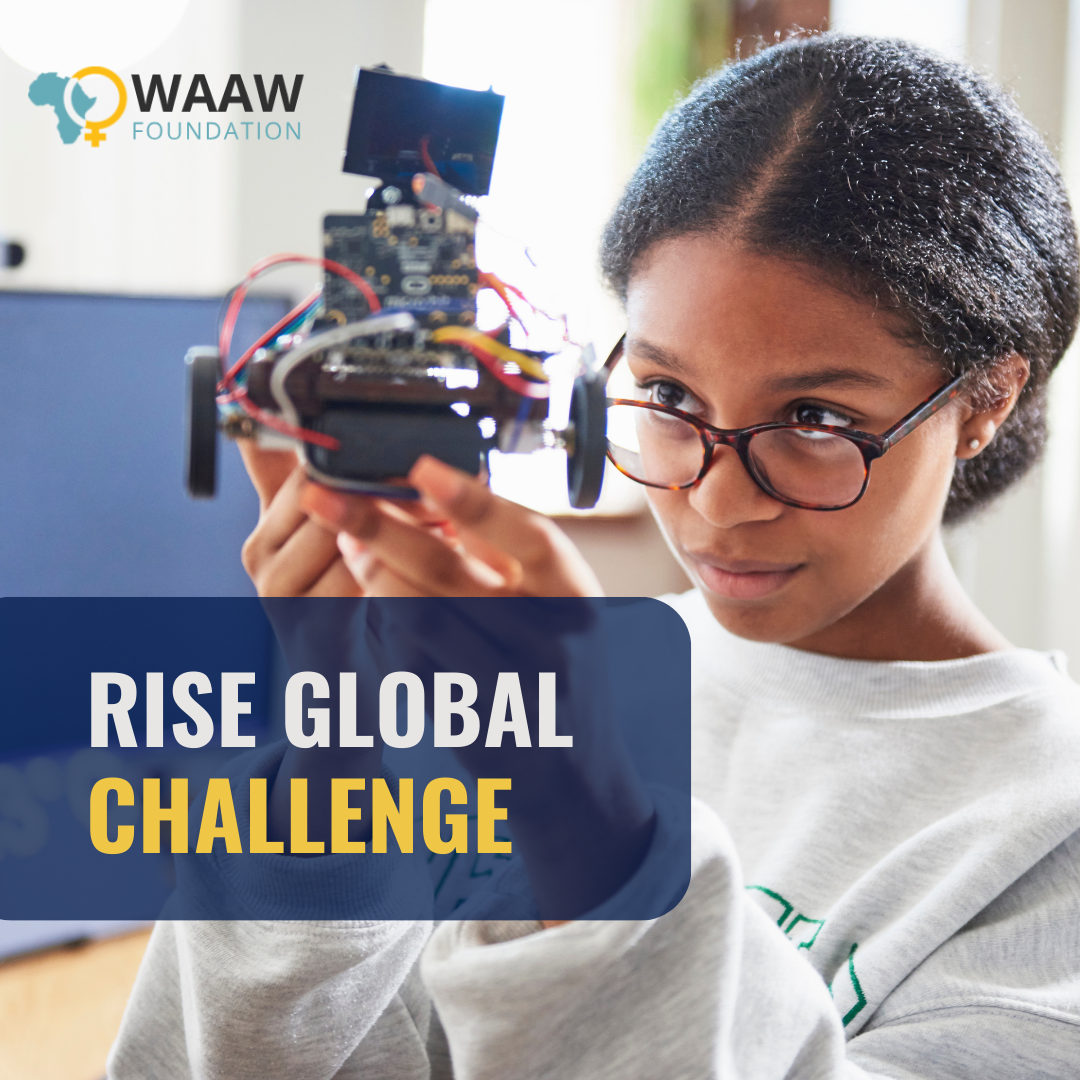 September 13, 2023
How to Apply for the RISE Global Challenge and Get Guidance from WAAW Foundation
The RISE Global Challenge is an annual initiative that empowers young minds make a difference in the world. It is a platform for aspiring leaders to showcase their creativity, resilience, and commitment to social change. The challenge invites 15–17 year-olds from around the globe to embark on a 100-day journey of self-discovery, innovation, and impact.
In this comprehensive blog post, we delve into the various aspects of the RISE Global Challenge, providing insights into its significance, application process, key features, and impact. We also explore the benefits of participating in the challenge and highlight the inspiring success stories of past winners.
Understanding the Significance of the RISE Global Challenge
The RISE Global Challenge recognizes the immense potential that lies within young people. It acknowledges the power of their ideas and their ability to drive meaningful change. The challenge aims to foster a global community of young leaders who are passionate about solving the world's most pressing issues.
In a world grappling with complex challenges, the RISE Global Challenge encourages critical thinking, problem-solving, and collaborative action. It provides participants with the tools and resources they need to develop their leadership skills and make a positive impact on their communities.
Navigating the Application Process
Introduce Yourself 
You'll be asked a couple of questions about your aspirations and what challenges you have overcome to get to where you are. You're prompted to respond to these questions with a short text. You must stay within the space provided in the application, so think carefully about what you want to say.
Complete a Project 
Start an individual project that demonstrates your brilliance, passion, and skills. You could develop a new product, software service, or business; build a social or political movement; or create a piece of music, art, performance, or film. The application process will take you through each step of completing a project: Focus & Research, Design & Plan, Act & Reflect.
Benefits of Participating in the RISE Global Challenge
Participating in the RISE Global Challenge offers numerous benefits to young people:
Develop Leadership Skills: Participants gain valuable experience in project management, teamwork, problem-solving, and decision-making.

Foster Creativity and Innovation: Participants are encouraged to think outside the box and come up with innovative solutions to social and environmental challenges.

Build Global Connections: Participants connect with like-minded individuals from diverse backgrounds, expanding their horizons and building a global network.

Make a Positive Impact: Participants have the opportunity to make a real difference in their communities and contribute to a more just and equitable world.

Enhance Personal Growth: The challenge encourages self-reflection, personal growth, and a commitment to lifelong learning.
Inspiring Success Stories of Past Winners
The RISE Global Challenge has a rich history of empowering young leaders to achieve remarkable feats. Here are a few inspiring success stories of past winners:
Asher Segun-Olasanmi from Nigeria researched the stigmatization of young mental health patients in southwestern Nigeria 

Honjar Xing from Canada,

developed a mental health app to help people train their mental strength, optimism, and social skills

Antonina Frolova from Ukraine, during her gap year, created an app that helps artists and creative people achieve work-life balance.

Henrietta N.A Boateng from Ghana educated the public about the effects plastic waste has on the environment and how recycling can help reduce these effects.

Aryan Sharma from India developed an app that uses artificial intelligence to help doctors with the early diagnosis of medical illnesses. 
These stories are a testament to the transformative power of the RISE Global Challenge. They demonstrate the ingenuity, resilience, and passion of young people to make a positive impact on the world.
WAAW Foundation's Support for RISE Global Challenge Applicants
The WAAW Foundation is committed to supporting young people in their pursuit of making a difference. We understand that the RISE Global Challenge application process can be daunting, and we are here to provide guidance and encouragement to interested applicants. We created a dedicated WhatsApp group where applicants can connect with each other, ask questions, and receive feedback on their applications. The group is facilitated by experienced mentors who can provide personalized support and guidance.
You can also watch the webinar we organized featuring a past RISE Global Winner, Asher, who shared her insights into the application process and the challenge itself. The recording provides valuable tips on how to develop a strong project and write an effective personal statement.
Conclusion
The RISE Global Challenge is an exceptional opportunity for young people to unleash their potential and become changemakers. It is a platform for inspiring ideas, meaningful action, and global collaboration. If you are a young changemaker with a vision to make the world a better place, we encourage you to participate in the RISE Global Challenge. Apply Today!