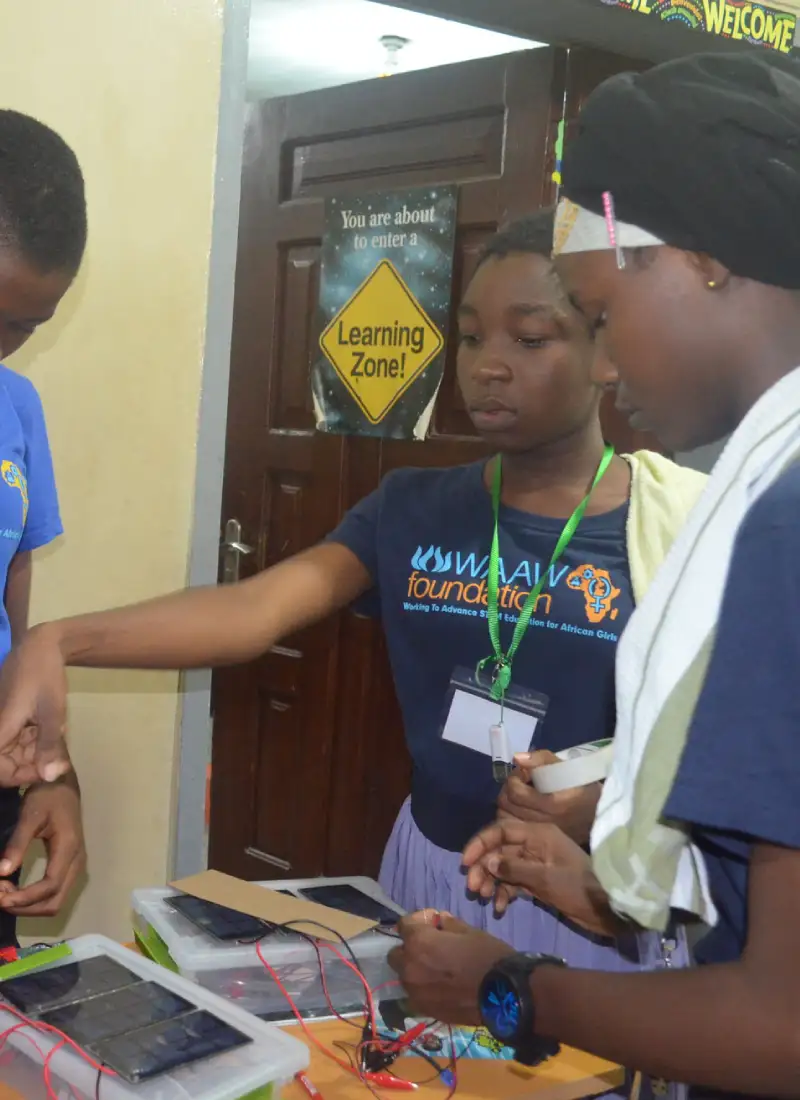 41,198

Females in 24 African Countries
Who We Are
WAAW (Working to Advance Science and Technology Education for African Women) Foundation is an international non-profit organization (501(c) EIN: 20-8576703) founded in 2007. Registered in the United States, Rwanda, South Africa and headquartered in Abuja, Nigeria.
To empower African women and girls to become transformative leaders through STEM Education, Leadership, and Entrepreneurship training while making a significant impact on the world.
To create a world where African women are formidable global leaders, transforming lives through technology, science, and innovation.
History
WAAW Foundation was founded in 2007 by Dr. Unoma Okorafor while she was a PhD student, in response to a burning desire to see more women of African descent healthy, educated, and inspired to participate in home and community building. As a lonely African female voice in Technology, Unoma set out to create sustainable, long-lasting ways to support and educate African women in technology innovation. WAAW Foundation recognizes that Female Education and Science and Technology Innovation are the two most crucial components to poverty alleviation and rapid development in Africa. The plight of the African woman against prejudices and huge societal disadvantages in often male dominated communities is still vastly unexposed, and requires a strong and compassionate voice. We believe that the woman is the pivot of the family and the family is the pivot of the community. Empowering an African woman is a gift that keeps on giving. WAAW Foundation is incorporated under the laws of the state of Texas, U.S.A. The Articles of Incorporation were filed in the office of the Secretary of State as provided by the general Not For Profit Corporation Act of Texas. In December of 2007, the Internal Revenue Service (IRS) determined WAAW Foundation to be exempt from Federal Income Tax under section 500(a) of the internal revenue code as a non-profit organization as described in section 501(c)(3). WAAW is also registered as a Non Profit Organization with the Corporate Affairs commission in Nigeria.
We have a history in STEM promotion across Africa since our inception in 2007, we have kept details of our activities on annual basis, with pictures and videos of programs, events, and activities to show for it. Click here to view WAAW Foundation Archive. 
2021 Report – Click to read

2023 Report – In Progress



Increase the number of African women in STEM by 10%, and build female technology innovators who create 10,000 jobs to impact their communities. 90% of participants enter and stay in STEM fields.