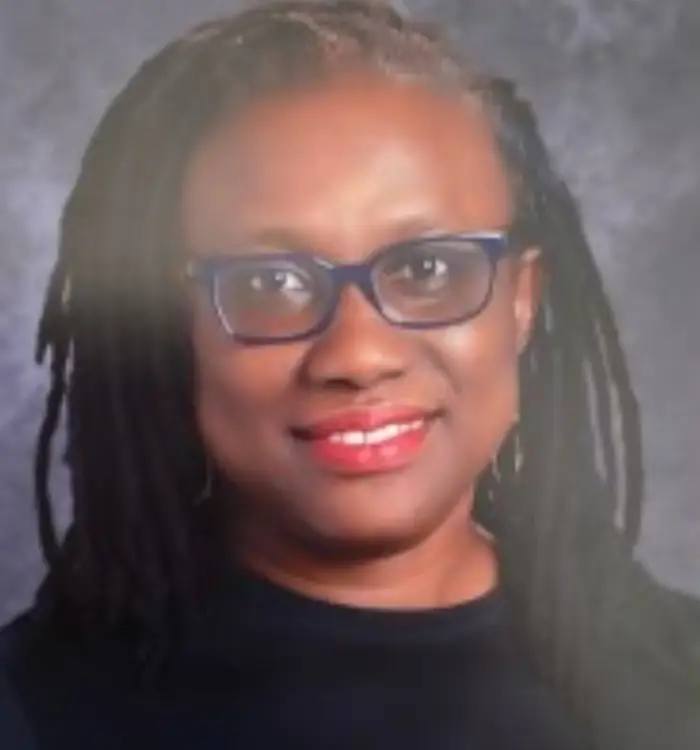 Contact Info
Ebele Agu
Vice President
Ebele is a School Administrator (Dean of Instruction) in the Grand Prairie school district in Texas and the Vice President of the WAAW Foundation.
She was born in Kano, Nigeria, and obtained her Bachelor's degree in Foreign Languages and Literature from the University of Nigeria, Nsukka. She is a PRINCE 2 Project Management Foundation expert and a Thomas International System Certified User.
She has a Master's degree in Educational Leadership and Policy Studies from the University of Texas in Arlington and a Leadership Certificate from Rice University. She is an Apple Teacher, a NearPod Certified Teacher, and a NearPod Distance Learning Expert.
She was a presenter at the Advancing Improvement in Education (AIE) conference in Oct 2019. Ebele has worked as a Management Consultant/Trainer at Phillips Consulting Lagos, Nigeria, her area of training specialization was in Leadership/Management and Interpersonal Skills, focusing on the Behavioral and Psychometric aspects of learning interventions.
She started her teaching career as a Special Education teacher. She has mentored and coached teachers in various capacities. TechEd is one of her passions as she believes in the importance of integrating technology to enhance student learning. Ebele has taught a diverse group of students in several Texas schools where she has mentored children from low socio-economic backgrounds with a passion to ensure the success of their education.
She has extensive experience in the areas of intensive individualized instruction, project-based learning, inquiry-based learning, and EdTech tools, amongst others.