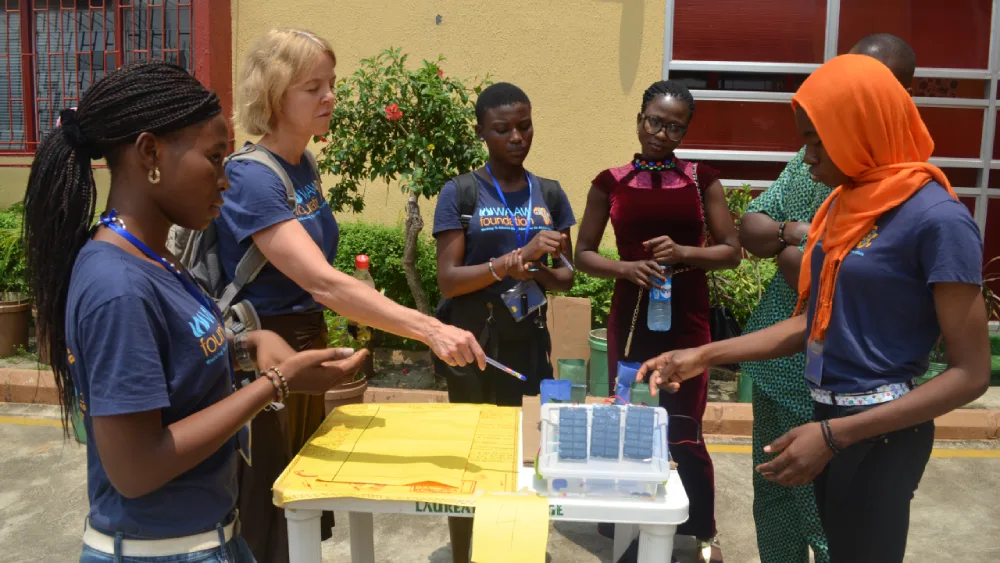 Equip an Educator
Train a public school teacher and equip them with STEM in a backpack kit.
Trained master teachers run ongoing STEM clubs within their schools. The STEM-in-a-bag kits provide enough STEM kits to run hands-on programs for 30 students, building problem-solving and creativity skills in public schools. This gift is a one-time gift that keeps on giving.
Potential Impact/Reach: 200 – 250 Public secondary school students/year with a focus on girls.
Goal: Train and excite STEM teachers on hands-on, gender-sensitive pedagogy. Create ongoing STEM activities for public students. Inculcate innovation, creativity, and problem-solving skills in public school students.